Earth Day 2023: Driving sustainability awareness with our TikTok community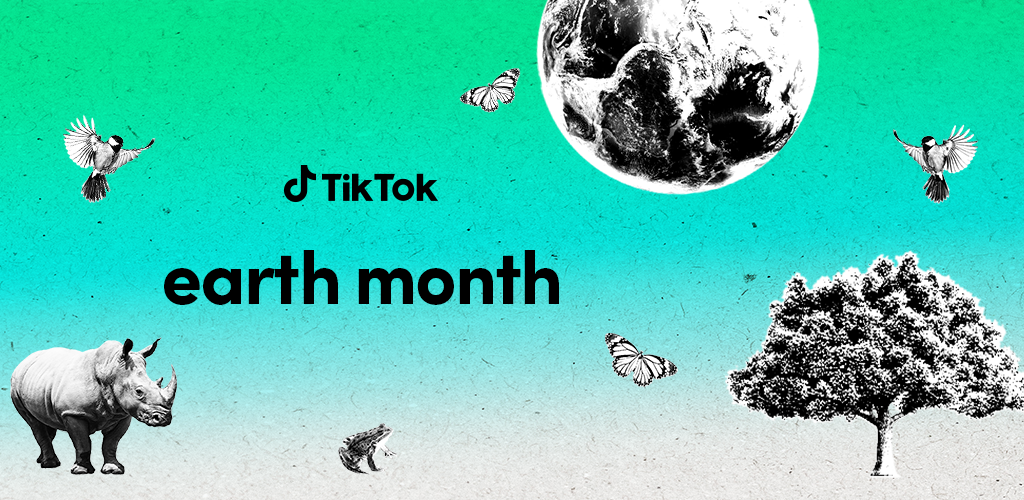 From sustainable creators like @creativemamy to environmental and waste clean-up @pandawaragroup, TikTok connects communities in the United States and around the world, allowing them to raise sustainability awareness and inspire actions.
This Earth Day, we connect with our global community by discovering, sharing and learning on TikTok how we can continue to "invest in our planet" and make a difference.
Using Creativity to Raise Awareness and Advocate for Sustainable Development
At TikTok, our community is committed to making a difference and making a positive impact on our world. Using the power of creativity, they share content and initiatives that promote environmental protection and climate activism, and offer many ways for everyone to get involved.
Some of the popular environmental themes that have inspired the TikTok community over the past year include:
Protection of Nature: Popular hashtags like #nature, #ocean, and #climateaction have racked up 44 billion, 17 billion, and over 1 billion views respectively over the past year, showing that our community loves to create content that celebrates, protects, and restores nature with with innovative solutions.
Sustainable living and responsible consumption: #vegan (12 billion views), #thrifting (4 billion+ views), #sustainablity (3 billion+ views) are the most popular hashtags that the TikTok community has loved over the past year. From creators showcasing creative skills and home furniture recycling workshops to communities advocating a natural and self-sufficient lifestyle, our community is committed to incorporating sustainability into every aspect of our lives.
Promoting our commitment to climate literacy
Trust and authenticity fuel TikTok's creativity, and we believe we have an important role to play in empowering informed climate discussion on our platform. This week, we're introducing several initiatives to help reduce harmful misinformation about climate change while raising the credibility of the information year-round.
On April 21, we will begin strengthening the implementation of a new climate change disinformation policy that removes climate change disinformation that undermines established scientific consensus, such as content that denies the existence of climate change or the factors that contribute to it. As with all disinformation policies, we will work with independent fact-checking partners when applying this policy to help evaluate the accuracy of content.
Work with authors and organizations
Visit the Earth Month 2023 content center to learn more about prominent creators and organizations dedicated to raising sustainability awareness and innovating action.
Also, don't miss our Earth Month Live! Tune in @TikTokLIVE_us and connect with creators from all walks of life who will share tips for sustainable living and join them to support nonprofits dedicated to sustainability and conservation.
Throughout the month, we invite and encourage our community to take small actions from everyday life and be part of the change using hashtags such as #EcoFriendly, #EarthDay, #ZeroWaste.
Join us as our global community continues to raise awareness of sustainability in all the ways we can all help make this planet an even better place.